Gingerbread Cookies
Posted on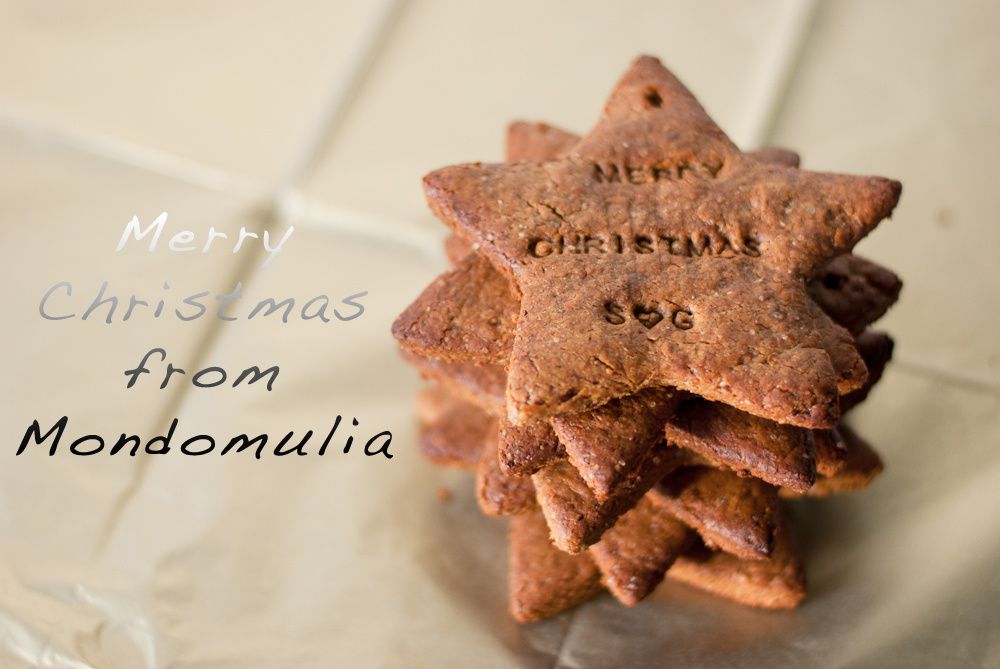 First of all, I would like to wish you a very happy and joyful Christmas! I hope you are having a great day, celebrating with your family, unwrapping presents, preparing lunch and eating amazing food!
This is the first Christmas I spend in London and without my family. My family is very small (mum, dad, brother, grandma and aunt), so we have always been very close. When my brother lived in Paris, we all went there; when I was in Vienna in 2002 doing my Eramsus, they all came. A few years later I was in New York for an internship and again, my family came to visit, including my *amazing* grandma, who at the time was 85 years old!
This year we couldn't be together: my husband had to stay in the UK to renew his visa, my grandma is too old to travel, so my family is celebrating in Rome while me and Sandy are in London. I miss them very much, but I am already looking forward to spending Christmas 2013 with them!
To get into the Christmas spirit, I have been baking a lot! I wanted to make something to send to my family and, after successfully sending Cantucci by post to Scotland for the Great Food Blogger Cookie Swap, I thought "why not sending Gingerbread to Italy!".
I used an Italian recipe for "Stelline di Zenzero" (Ginger Stars) that I found on Cavoletto di Bruxelles blog. The recipe calls for a mix of different flours, whichever type you have at home. I used plain, wholemeal, kamut flours and almond powder.
I cut the biscuits into stars and used a letter stamp to write "Merry Christmas" from S♥G.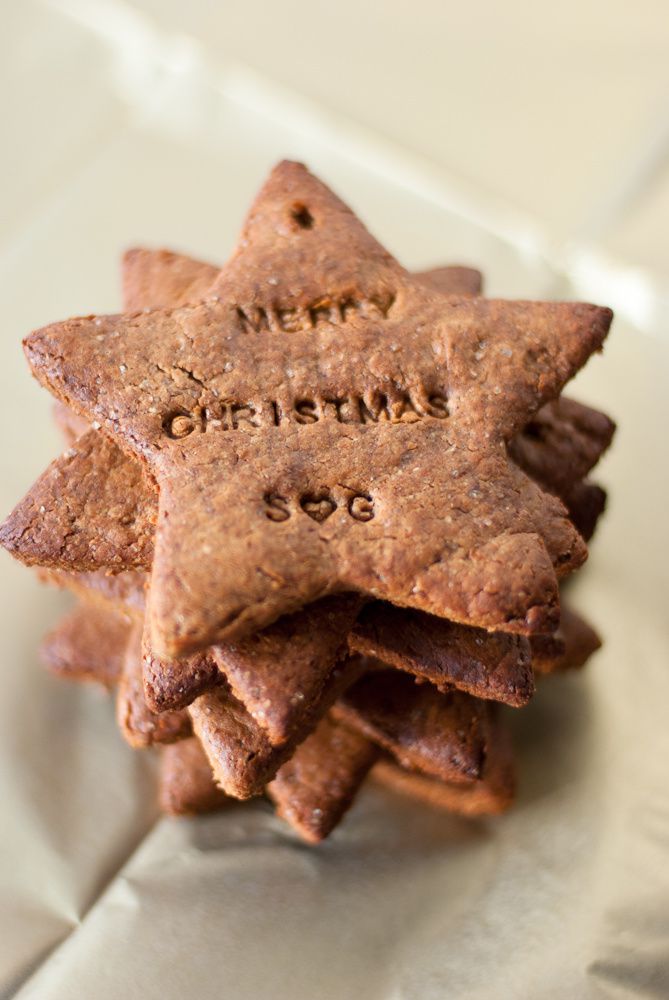 Ingredients
100g plain flour

100g wholemeal flour

100g kamut flour

50g almond powder

50g brown sugar

1 tsp ginger powder

1 tsp cinnamon powder

1 tsp bicarbonate of soda

60g almond butter

20ml olive oil

3 tbsp honey

4 tbsp orange juice

2 eggs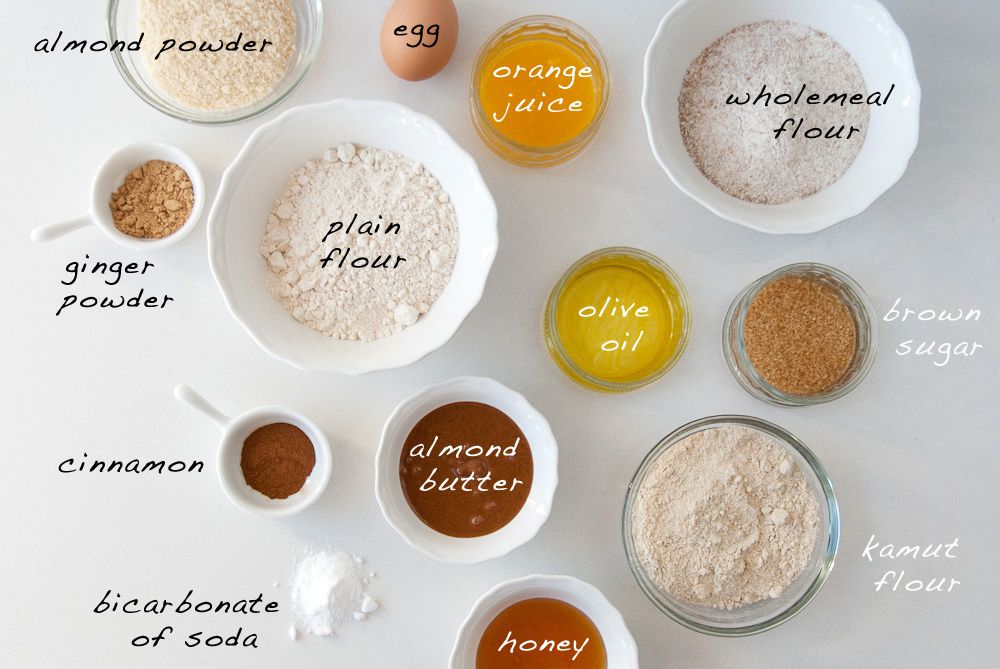 Preparation
Pre-heat the oven at 180°C.
In a large bowl, mix the plain flour with wholemeal flour, kamut flour and almond powder. Add the sugar, ginger, cinnamon and bicarbonate of soda.
In the middle of the dry ingredients, pour the almond butter, olive oil, honey, orange juice and the eggs. Knead the dough for a few minutes, until you obtain a smooth ball.
I wrapped the dough in cling film and kept in the fridge for 10 minutes, although this wasn't in the original recipe.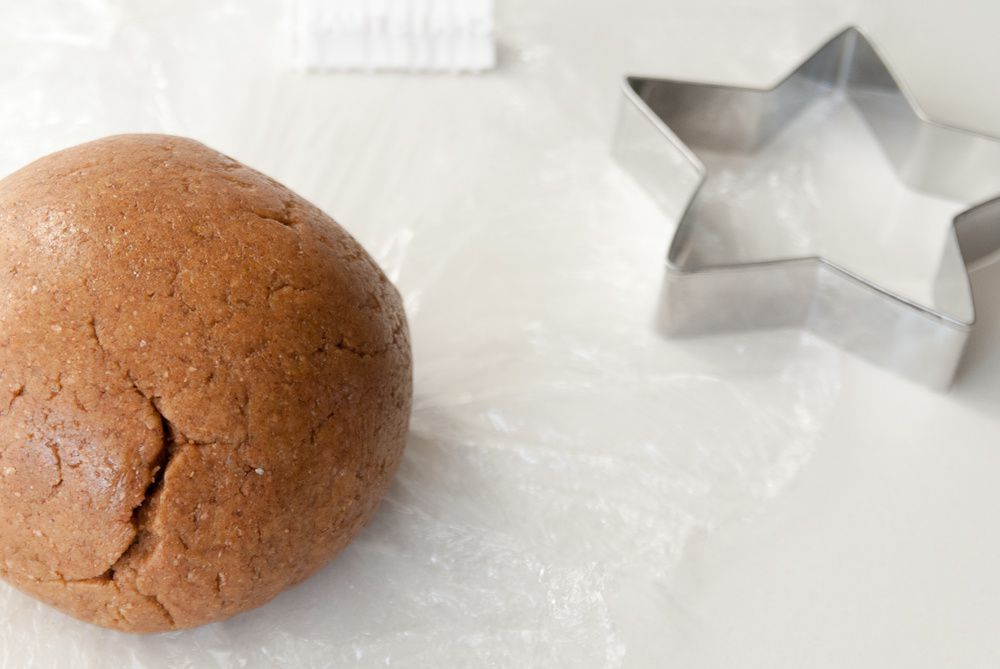 Stretch the dough using a rolling pin and create a layer 5mm thick. Cut out the biscuits using a knife or a cutter. I used biscuit stamps to write Merry Christmas on them.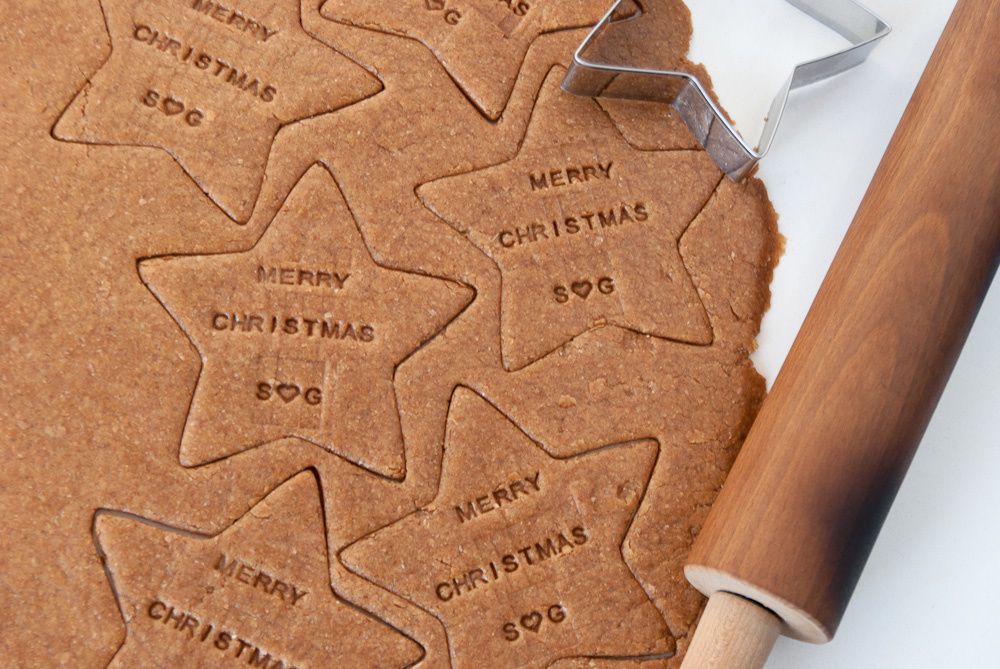 Bake in the oven for about 10 minutes, then let them cool down on a wire rack.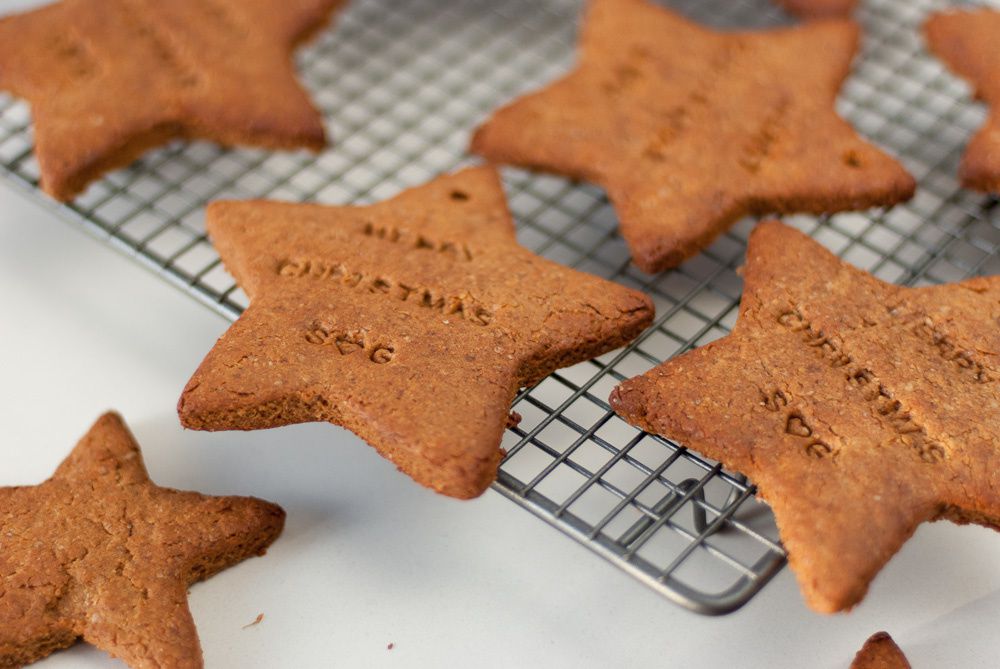 The parcels still haven't arrived in Rome, so I am crossing all my fingers that Royal Mail and Poste Italiane have not lost them!!! ;)
Wishing my family and all of you a wonderful Christmas!