London's Best Burger - Lucky Chip
Posted on
Lucky Chip has been around for some time, so I am not breaking any of London's best kept secrets here. Actually, anyone will agree that Lucky Chip make some of the greatest burgers in London (my favourite, definitely).
In two years, the Lucky Chip brand has expanded from just a van in Netil Market, which is still serving hungry East Londoners every Saturday, and they have established themselves in two other locations: at The Sebright Arms in Hoxton and at The Grafton in Kentish Town.
I have never tried Lucky Chip at Netil Market, but in the past two months I have had the chance to eat at The Grafton twice. The first occasion was Burger Away Day, a meet-up for foodies to get together and eat the best burgers London has to offer. Anyone can RSVP and we all pay for our bill in the end.
Lucky Chip is located on the first floor at The Grafton, a nice pub in Kentish Town. We arrived around 7pm and took over most of the tables in the room. Unlike Patty & Bun, I didn't have to queue at all to order my burger at the till, which makes me love Lucky Chip even more! Burgers are served both downstairs and upstairs, so there's always plenty of tables.
Lucky Chip regularly changes its "Burger of the Week" and on the day we went we were lucky to find The Bill Murray Life Aquatic Surf and Turf.
In between the sesame bun, there are a beef patty and a fried soft-shell crab, layered with with guacamole, spring onions and a spicy ginger & sweet chilli mayo.
I had a bite of Kate's burger (see her photos on A Southern Belle in London) and loved the unique in taste and flavour. Who would have thought crab and beef would pair so well?
Other LC specials include The Tom Selleck and The Kevin Bacon, so look out for those if you decide to visit (and you really should)!
Also on the Lucky Chip menu is The Daryl Hannah Filet-o-Fish (haddock fillet with tartare sauce and cheese), tried at #BAD2 by Clerkenwell Boy. I didn't taste it, but it certainly looked great!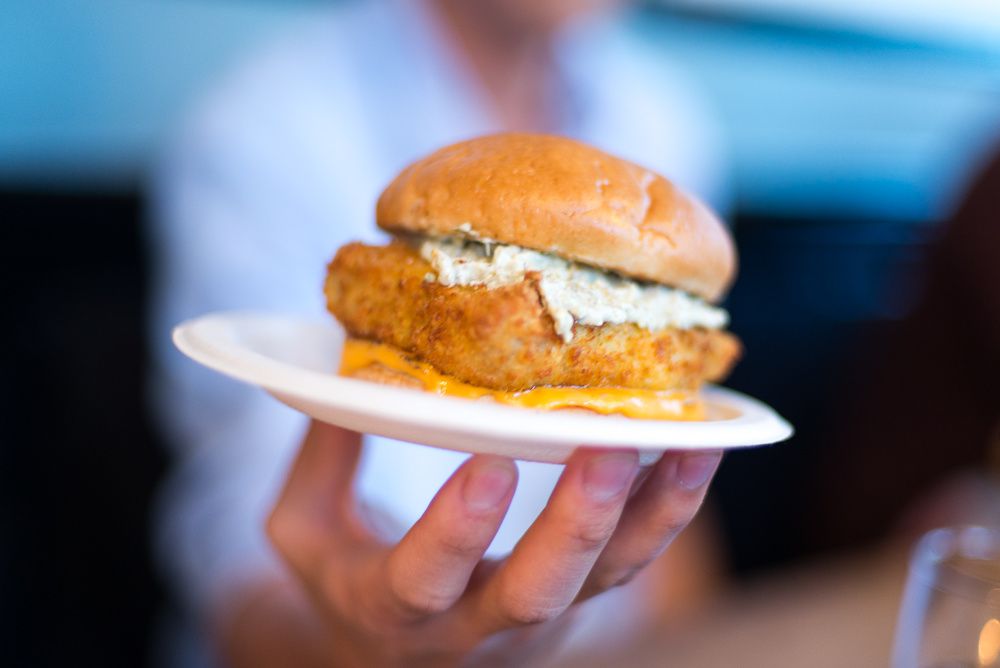 I went for a classic, The John Travolta Royale wit Cheese, an aged beef patty with American cheese, lettuce, tomatoes, gherkins and Lucky Chip homemade burger sauce.
It was perfect: the bun wasn't too soft (as at Patty & Bun and Meat Liquor); the patty, cheese and the sauces were perfectly matched. No need to add anything else.
The cocktails also deserve a mention, in particular the Gingerbread Old-Fashioned.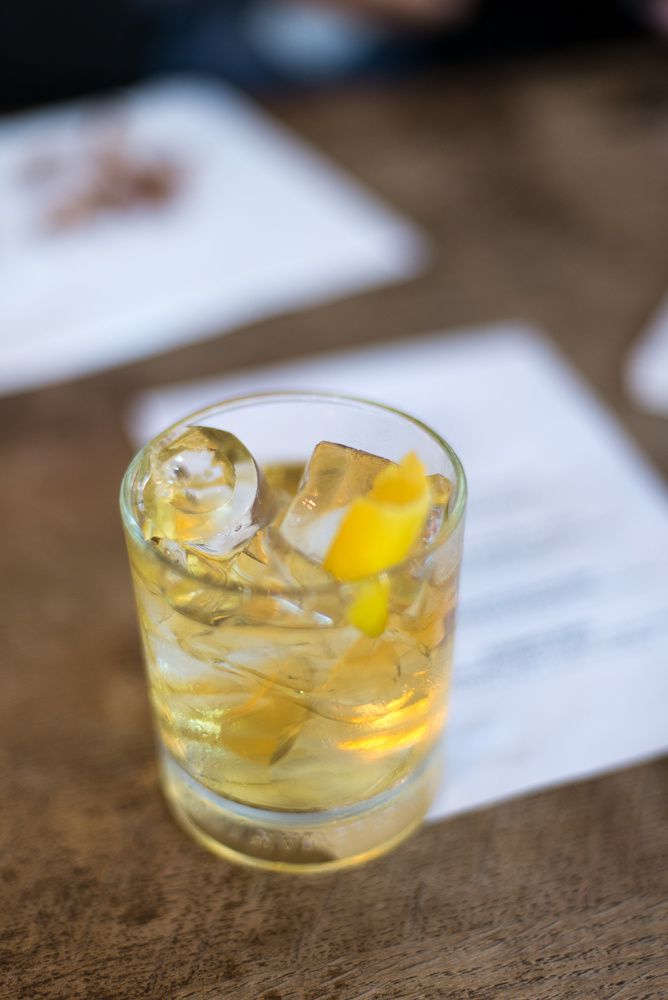 It was a great evening, the venue was relaxed and we didn't have to rush away to free the space. It was fun hanging out with burger lovers and I am already looking forward to #BAD3!