My Family Recipes: Curabiè
Posted on
Every family has a set of recipes that are used regularly and passed on from one generation to another. My family culinary traditions come from the Italian region of Friuli Venezia-Giulia and the city of Trieste, where my mum was born. My grandmother was born in Pula, when Istria was part of Italy, but she has lived in Trieste nearly all her life.
I don't often use my family recipes, perhaps because they are rarely written down or if they are, the doses aren't always precise. My mum and grandma don't need recipes, they know how to prepare the dishes by heart or they simply improvise. A bit of this, a bit of that...So I have resorted to learn my family recipes by baking with my mum and grandma and learning first-hand from them. Living in different countries makes this a bit difficult, but I try to do it whenever we get the opportunity.
During my last visit to Trieste for Christmas, my mum and I made Curabiè, half-moon biscuits made with short crust pastry. My grandma's curabiè are famous among our relatives and friends, but I must say that the ones my mum make are just as good!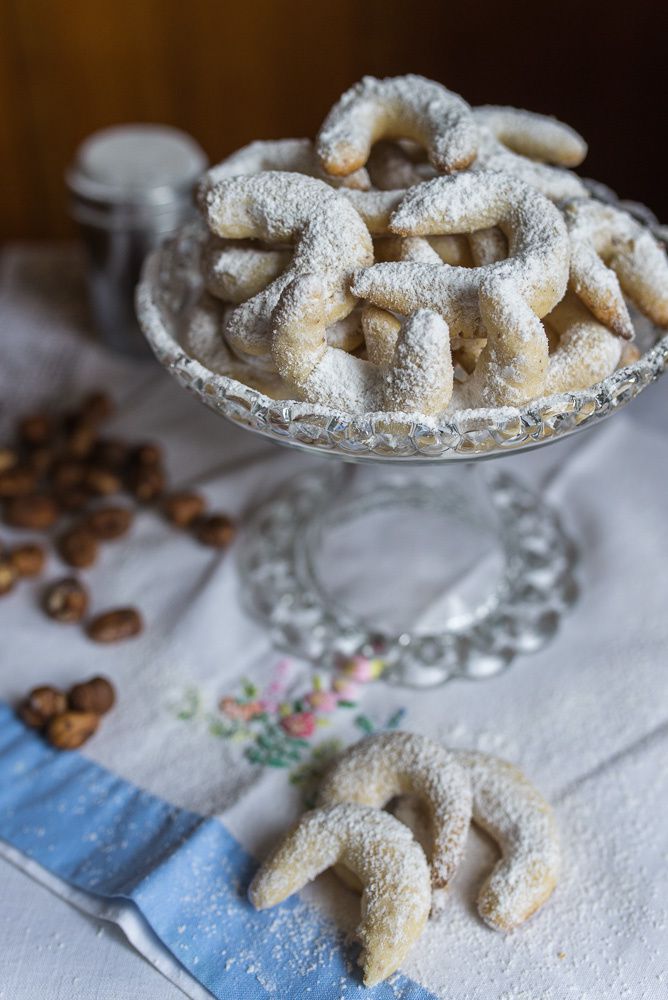 While researching the history of these biscuits, I discovered that similar recipes are traditional in Austria (Vanille Kipferl) and Greece (Kourabiedes). This is perhaps not surprising considering that Trieste was the fourth largest city of the Austro-Hungarian Empire and also a Greek-Orthodox community used to live there.
Trieste is a beautiful city in the north-eastern part of Italy, lying between the Adriatic Sea and the Slovenian border. I love the city architecture, the port, the literary cafès and the pace of life. A city in which to loiter and slowly let the time pass, sitting in a cafe in Piazza Unità with a newspaper and an espresso or having aperitivo with friends.
Its iconic central square, the Piazza dell'Unità d'Italia, bounded on three sides by comically pompous 18th- and 19th-century buildings, most of them decorated like big, boxy wedding cakes, is wide open to the Adriatic, as though the ever-changing seascape were an entertainment staged for the city's benefit.
Coffee and hot chocolate at Caffè degli Specchi in Piazza Unità
A few steps away from Piazza Unità d'Italia is Trieste's harbour and the Molo Audace, a 246-metres long pier from which you can observe the city and its gorgeous square.
I didn't take many photos of Trieste during this trip, but I hope I will get the chance to share more with you in the future. Hopefully they are enough to intrigue you about this wonderful city with a rich culture and a long history.
Coming back to the Curabiè, they are simple biscuits to make but the key is preparing the perfect short crust pastry. For that you will need to apply the "a bit of this and that" method. Some days you will need to add more flour, other days it will need more butter. Practice making this pastry until you are confident to make it without following the recipe. As mums do! :)
The special ingredient in my family recipe of Curabiè is hazelnuts, which is interesting since all the recipes I found online use almonds instead. Maybe one day my grandma didn't have almonds, so she used hazelnuts and that's how the recipe has been ever since?! Who knows but anyway, we love the Curabiè this way!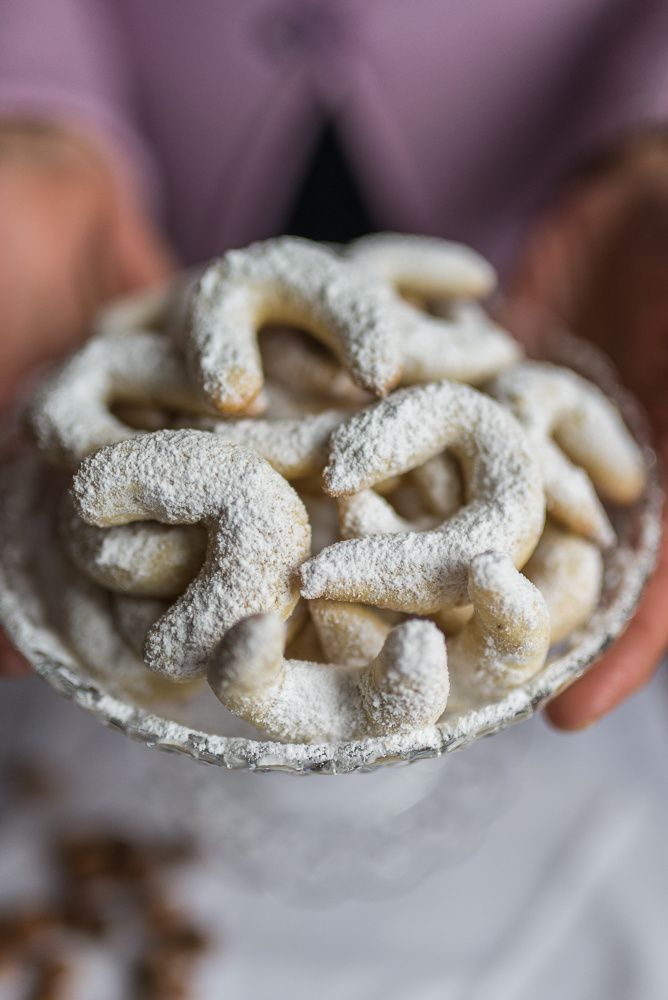 Ingredients
For the short crust pastry I use the same recipe as my fruit tarts.
400g plain flour
250g butter, cold
150g caster sugar
1 egg and 1 egg yolk
15g baking powder
pinch of salt
120g hazelnuts, finely chopped, not ground
icing sugar, to dust
Preparation