Molasses Oatmeal Bread with Almond Butter & Strawberries
Posted on
Molasses Bread is one of the many recipes featured on The Recipe Wheel, an ingenious cookbook by Rosie Ramsden which "explores recipe ideas visually". Each of the ten chapters has its own recipe wheel; at the centre of each wheel lies a basic recipe and technique. It can be bread, soup, risotto, sponge cake, custard, etc. From these cores stem new, more complex recipe ideas like Barley risotto with chestnut and savoy, three-tier vanilla raspberry cake or rhubarb treacle creme brûlée.
I was approached by the publishers at Random House to take part to their bloggers' Recipe Wheel challenge and use one of the core ingredients listed in the book (bread) in an inventive way.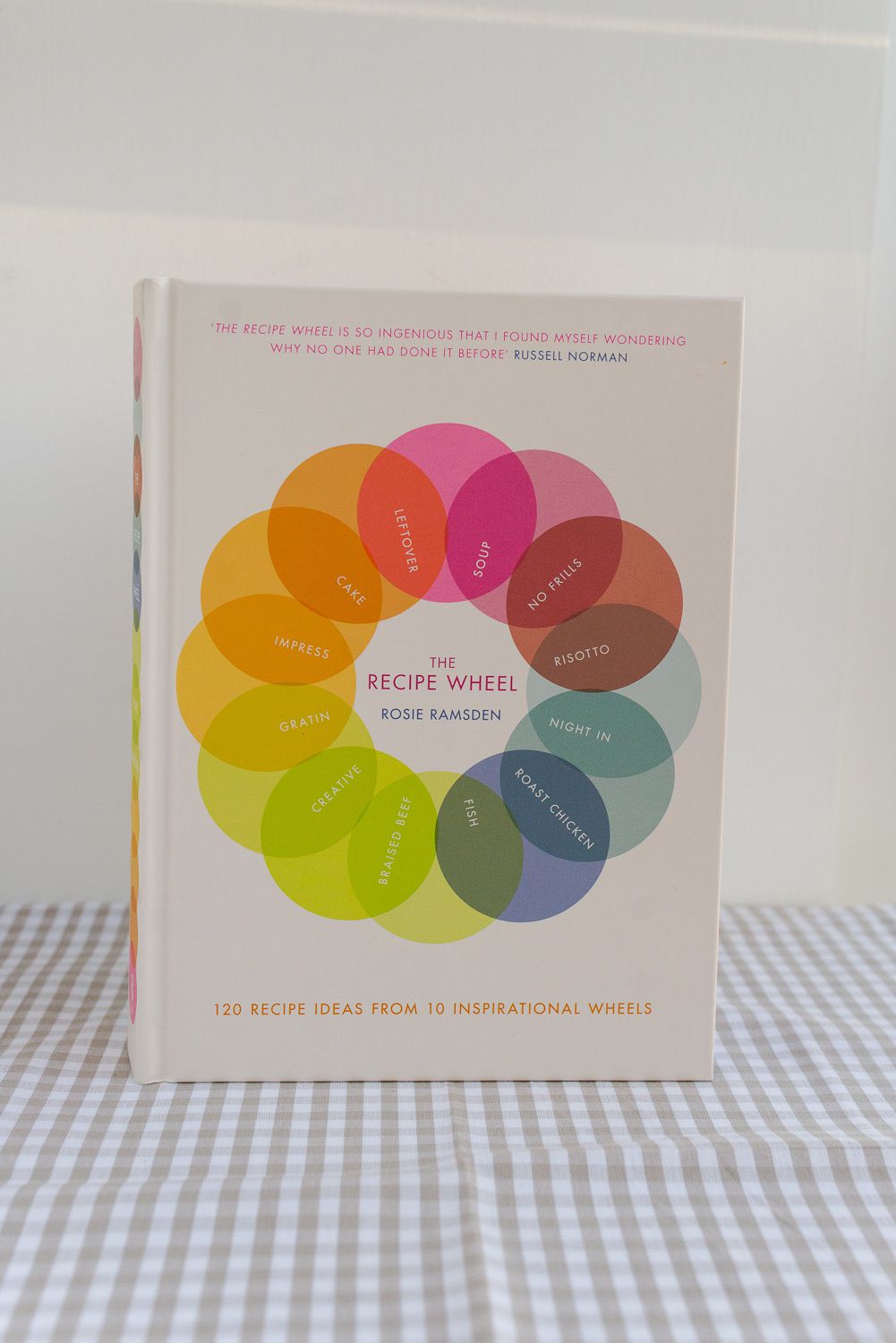 From the cookbook I chose the Molasses Bread recipe, a 'no frills' bread that makes deliciously sweet and dense slices of toast.
I adapted it by replacing the white bread flour with rolled outs (which I soaked in boiling water first, then left to cool down).
The result is an aromatic and soft bread, with a smooth caramel flavour given by the molasses, a natural sweetener made from raw sugar cane.
For the Recipe Wheel challenge I prepared slices of Molasses Oatmeal Bread with almond butter and fresh strawberries, a great combination I discovered a few weeks ago and has become one of my summer favourites.
I have gradually replaced peanut butter with almond butter for breakfast, as I find it lighter and easier to digest. But I still can't get used to the taste when eaten on its own on a slice of bread; I find it very dry and often add a teaspoon of damson or raspberry jam. Adding fresh strawberries is a healthy alternative: more vitamins and less sugar!
Try this pairing of almond butter and strawberries on a slice of Molasses Oatmeal Bread as an exciting breakfast idea!
Ingredients
7g (1 sachet) dry yeast
1 tbsp lukewarm water
250ml boiling water
3 tbsp molasses sugar
250g strong wholemeal bread flour
100g rolled oats
1 tbsp fine sea salt
oil, for greasing
Preparation
Mix the yeast with a tablespoon of warm water and set aside in a warm place for 10 minutes to fizz and froth.
In a small bowl, add the oats and pour over the boiling water. Mix once to combine the ingredients. Leave it to cool down.
Sift the flour into a large bowl and sprinkle the salt to one side. Push the flour to the sides of the bowl to form a well in the centre. Pour in the warm yeast mixture and slowly fold in the flour. Add the oat mixture and the molasses.
Once combined, bring the dough on to a lightly oiled surface to knead. Do this for 10 minutes, until the dough feels soft and begins to bounce back when you press it with a finger.
Place the dough in a lightly oiled bowl, cover with clingfilm, then set aside for two hours in a warm place or overnight in the fridge until is has almost doubled in size.
Bring the dough back on to an oiled surface and knead again for five minutes. Gently form it into a ball shape, gently folding the sides of the dough under itself. Replace in the oiled bowl, folds facing down, and leave to prove for another hour.
Preheat the oven to 230°C/fan 210°C. When the dough has had time to prove and rise, gently tip it, without knocking the air out, on to a floured baking tray, and score the top of the dough a few times with a sharp knife. Slide into the oven. Throw a glassfull of water into the bottom of the oven to help a good crust develop and shut the door.
Bake for 40-50 minutes, until golden. Transfer to a wire rack and leave to cool completely before slicing.
See all the contributions to the Recipe Wheel bloggers' challenge on Happy Foodie!
Disclaimer: I received a complimentary copy of The Recipe Wheel book from Random House group.