Cantucci Biscotti
Posted on
If you are a food blogger, you have probably heard of the Great Food Blogger Cookie Swap, hosted by Love & Olive Oil and The Little Kitchen. It's an event that brings together food bloggers from around the world, swapping homemade biscuits and getting into the Christmas spirit! Last year they had over 600 bloggers taking part and this year I decided to join as well!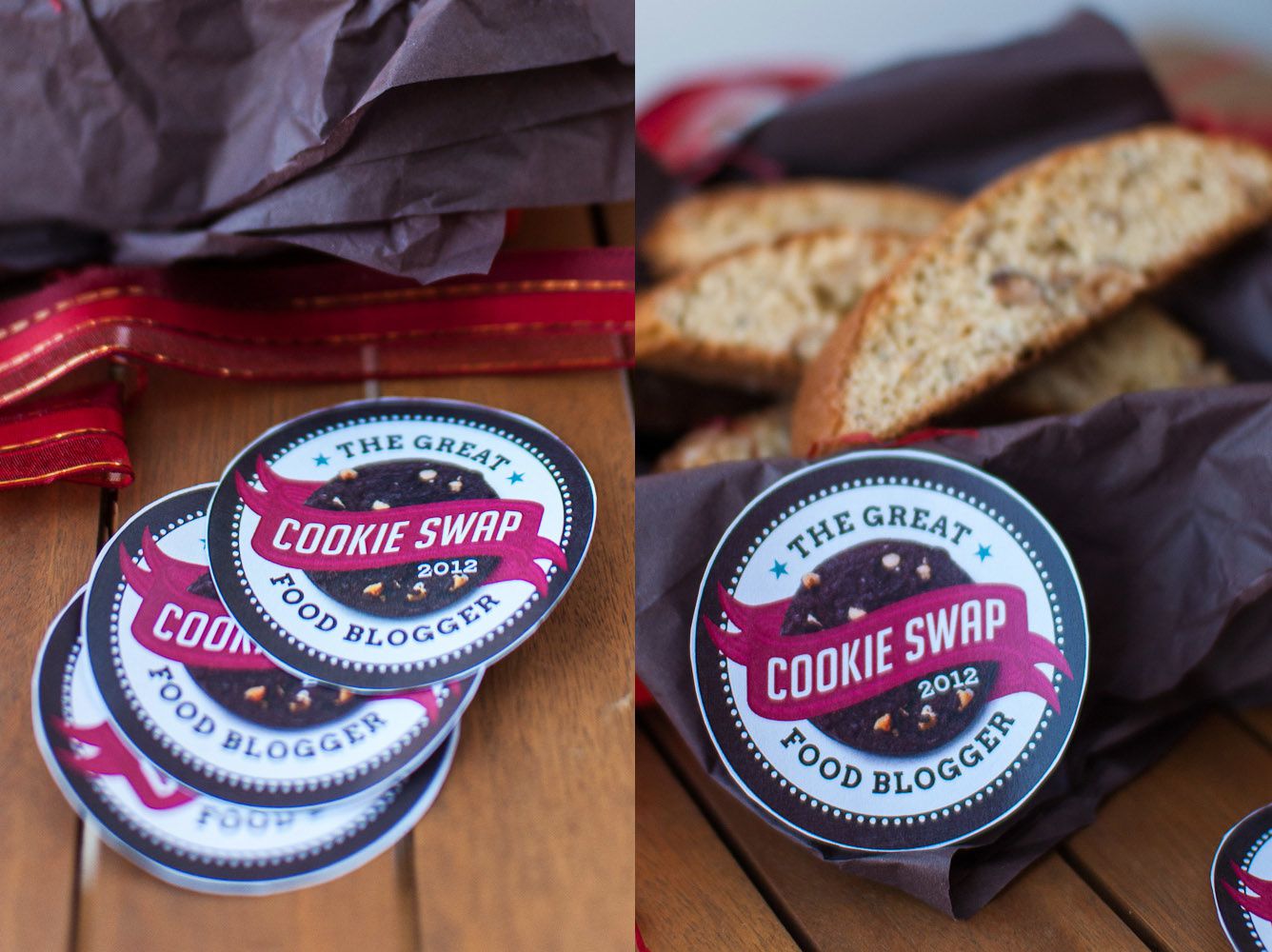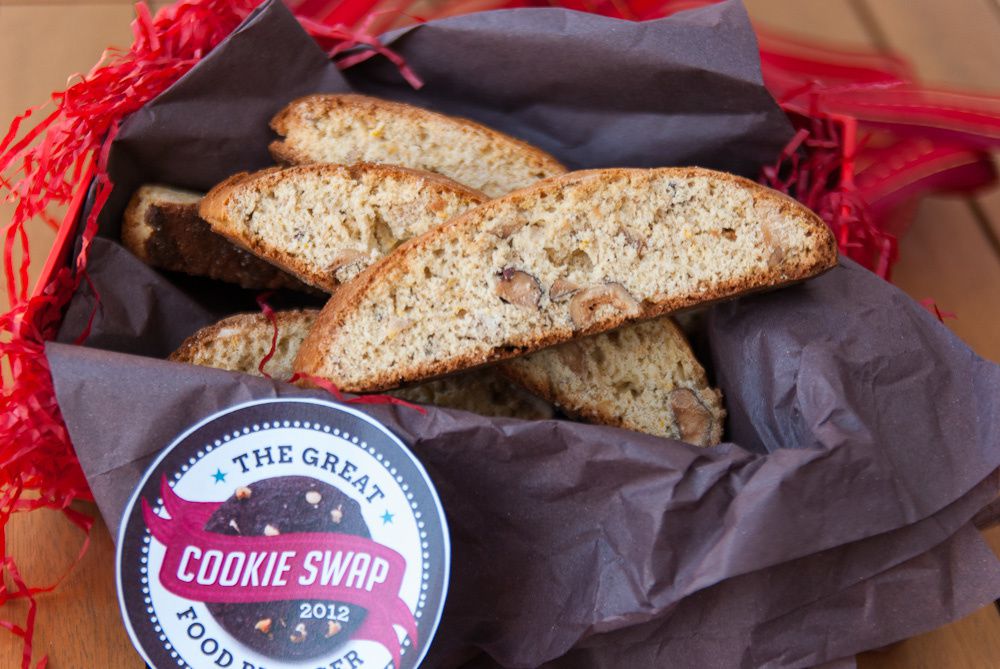 For my cookie swap I made Cantucci, adapting a recipe by Katia and Kitchen. I had tried these biscuits at the Discover Cilento supperclub, hosted by Federica of Pasta Bites. It was the perfect recipe for the swap: these biscuits are sturdy and last well for a few weeks.
I bought the hazelnuts in Frankfurt, Germany, where I was spending a few days for work and I loved buying shelled hazelnuts from a small producer rather than the ready-made and packaged ones I would have bought from Tesco, had I been in London. Unfortunately I messed up with the doses, as I bought 250gr of shelled hazelnuts rather than unpeeled! Doh! :(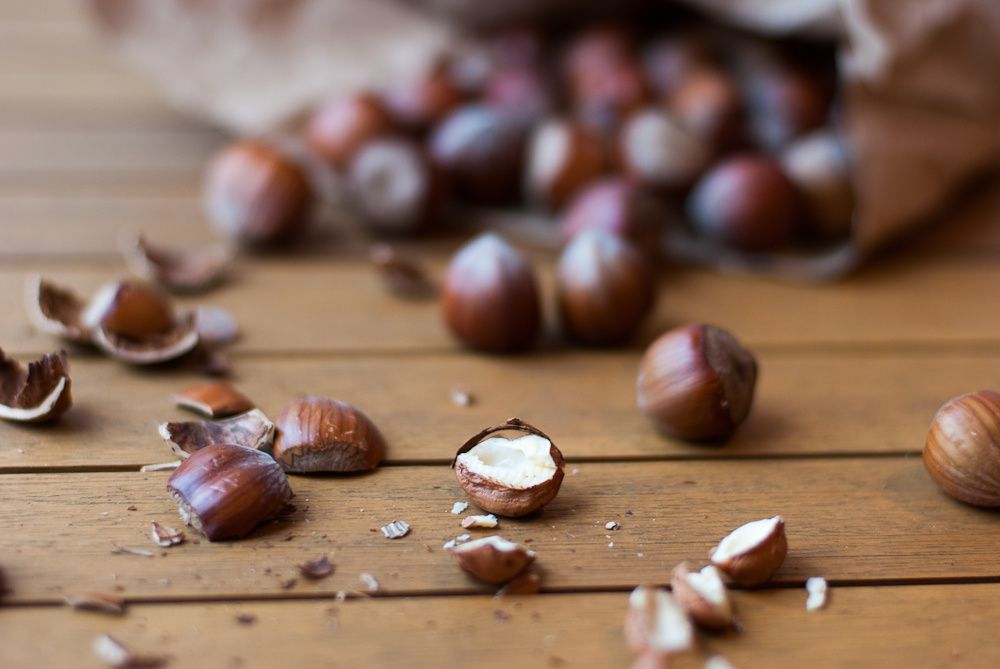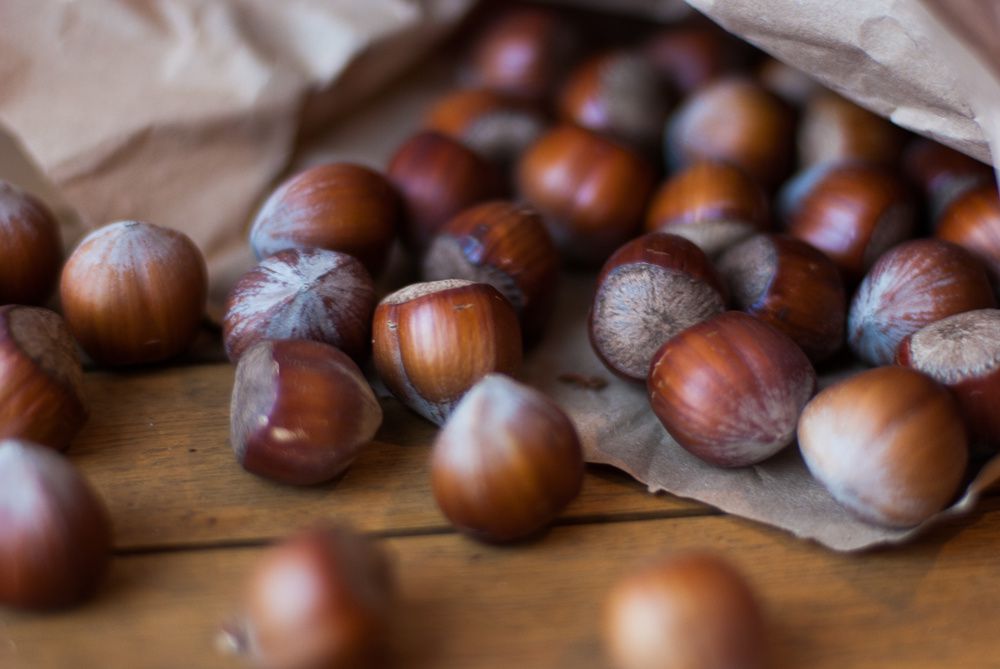 I realized my mistake too late, so I had to reduce all the other ingredients accordingly. I managed to make 6 big cantucci to send to each food blogger for the swap (plus a few "ugly" ones that I kept for myself). I feel a bit guilty as I was supposed to send out a dozen! :(
I hope Kate, Kathryn and Victoria loved my biscuits and packaging (which I spent quite some time planning!) and didn't feel let-down that there weren't as many as expected in the box!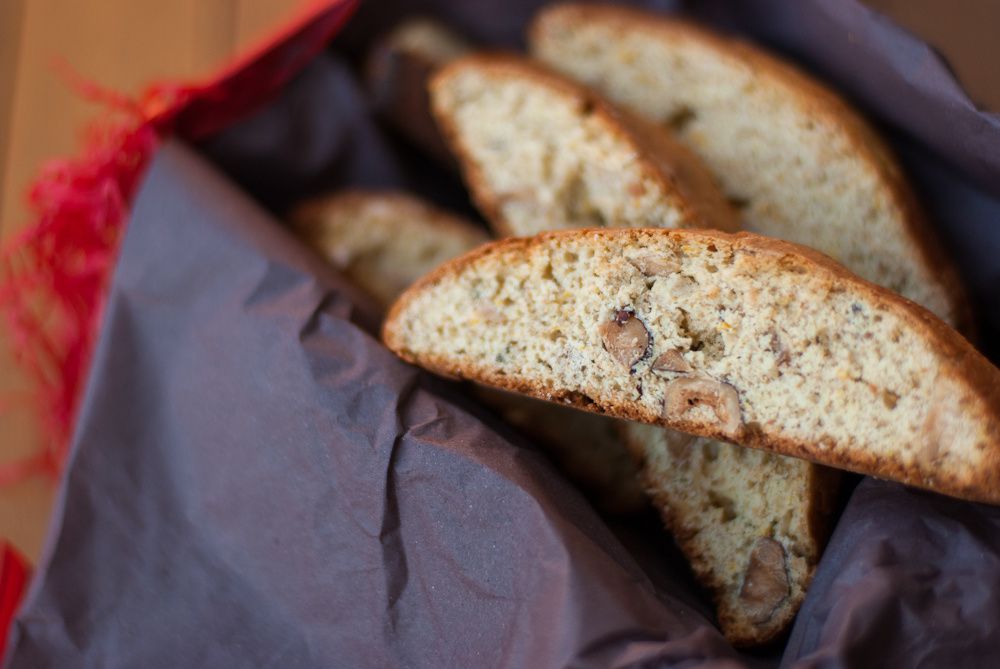 Ingredients
80gr hazelnuts, unpeeled
50gr wholemeal flour
110gr plain flour
zest of 1/2 orange
80gr caster sugar
1 medium free-range egg
20gr unsalted butter
1/2 tbs honey
1/4 tbs of vanilla essence
1/4 tbs baking powder
salt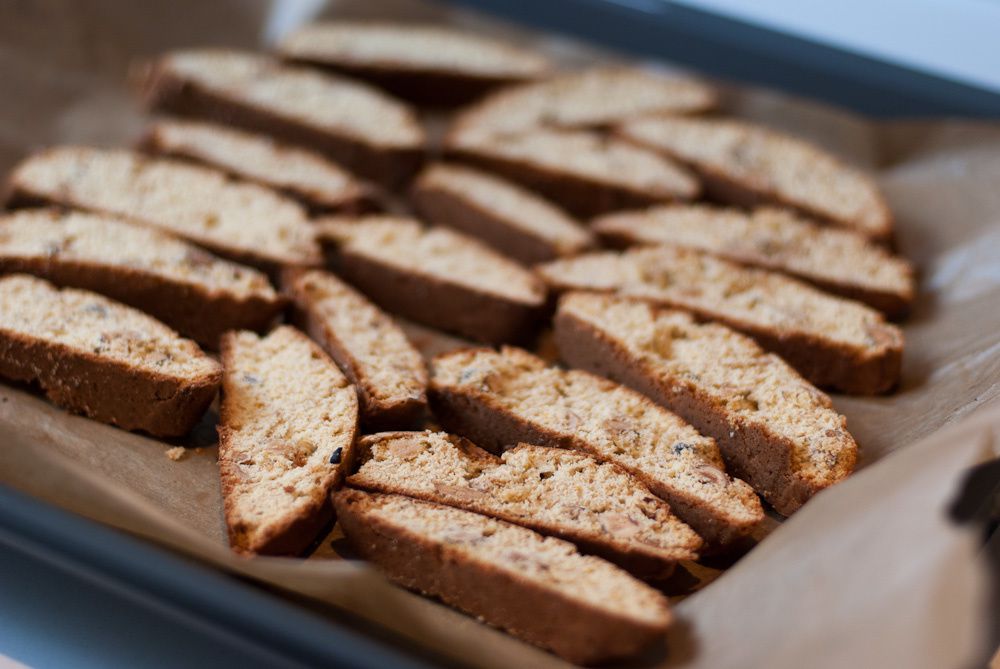 Preparation
Pre-heat the oven to 175˚C. Unshell the hazelnuts and toast them lightly on a baking sheet. Roughly crush them in half.
Sift the flour and baking powder into a bowl.
In a large bowl, beat the eggs with the sugar and a pinch of salt. Add the honey and melted butter and beat in too. Gradually add in the sifted flour mixture. Finally add the hazelnuts and mix all together.
Line a baking sheet with baking paper. Divide the dough making two or more logs, each about 3 fingers wide (if the dough is too sticky just keep your hands wet). Brush with milk all over.
Bake for 30-35 minutes in the oven set at 175˚C, until slightly golden and firm. They should not be fully cooked at this stage, otherwise they will crumble when you slice the logs. Take out of the oven and cool for a few minutes.
Set the oven temperature to 120˚C. Slice each log along the diagonal into biscotti shapes, about 1.5cm wide. Lay each with one cut side up on the baking sheet and bake for 10 minutes on each side.
Remove to a wire rack. Enjoy!