Brunch at Maltby Street Market
Posted on
Walk around Maltby Street Market on a Saturday morning and you will likely bump into half of London's food bloggers. Edgier, smaller and lesser known than nearby Borough Market, Maltby Street offers high quality food groceries as well as many places to sit down for a drink or a meal.
The action takes place underneath the railway arches between Druid Street and Maltby Street, in the heart of Bermondsey. What saves the market from becoming a crowded tourist destination is, I think, the location (no tube station and 10/15 mins walk from London Bridge) and the short opening times (10:00-14:00).
Yet, the space and the number of producers keeps growing and already the market has changed so much from the first time I visited it in September 2011.
My first stop is always the St John Bakery, part of the St John group, where you can find amazing sourdough bread and pastries.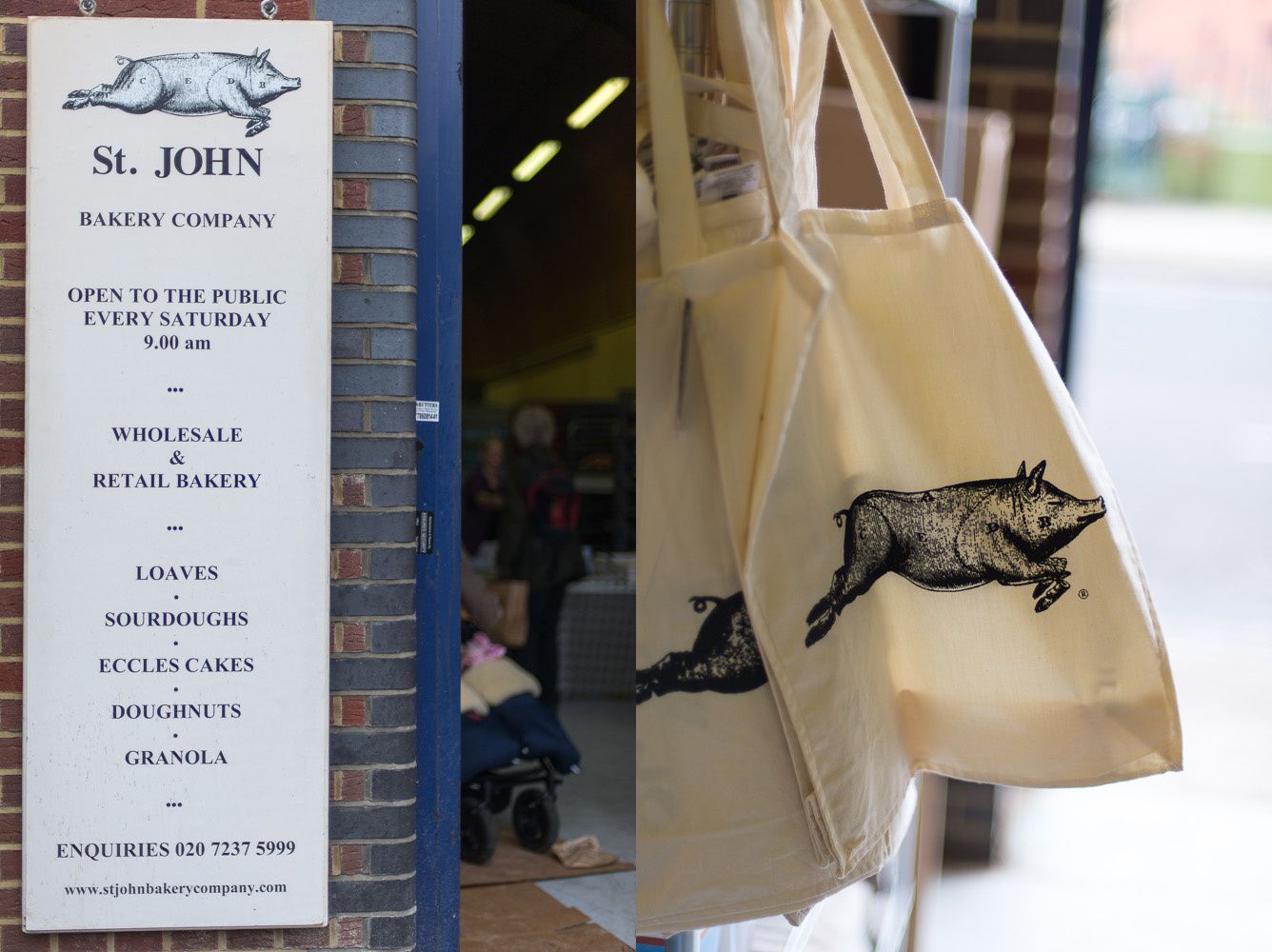 We predominantly bake sourdough - we like the bread that way, it is the hardest process for the baker and requires a constant attention. We are proud of our bread - you can absorb yourself in the act of loading and unloading loaves inside the oven.
There is always a queue of people hoping to find their renowned Custard Doughtnuts (which sell out quickly). They truly are the best I have ever tasted.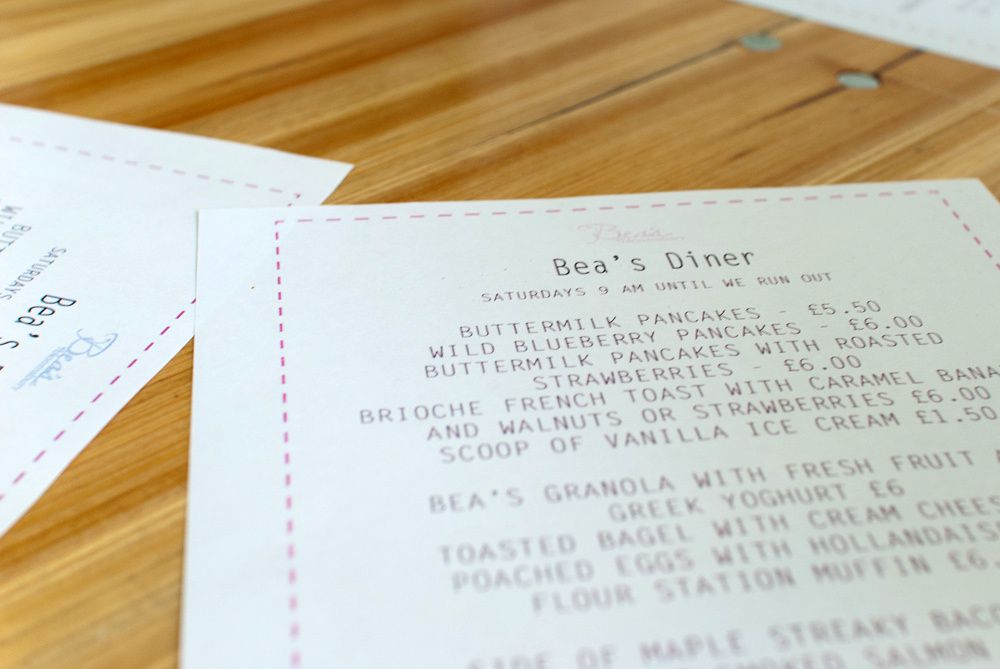 I was bemoaning the lack of a place that served the real deal: stacks of blueberry pancakes, sides of streaky bacon, thick cut french toast with bananas and caramelized nuts, and then bravo: the Bea's Diner is born.
They offer a small (but very sweet) selection of breakfast classics: buttermilk pancakes, french toasts, homemade granola, bagels and poached eggs on muffin.
Hot and cold drinks are available: 'bottomless' black coffee by Has Bean, tea, fresh fruit smoothie and also a special 'hangover' cocktail.
My favourites so far are the Pancakes with Roasted Strawberries (and plenty of maple syrup) and the Brioche French Toast with Bananas and Caramelized Walnuts. O.M.G. they are amazing.
My husband seems to agree! ;)
There's plenty more to do and eat at Maltby Street Market, so I highly recommend you to visit soon, if you haven't already!