One of the first recipes I posted here on Mondomulia was my mum's torta di mele. It was made with a simple sponge and a layer of apples, raisins and walnuts in the centre.
My mum just visited me in London and, last Sunday, baked this cake for us. I took photos of her preparation and decided to re-publish the recipe, as I thought my old photos didn't do it enough justice.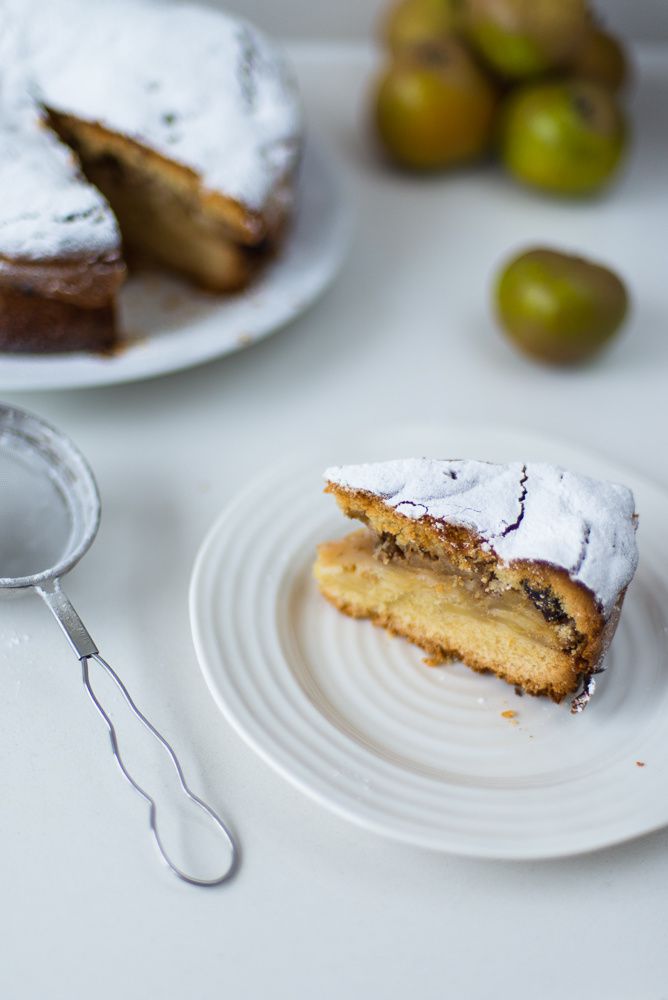 The new photos are a testimony of how much my food styling and photography has improved since I started. It makes me proud, as my objective was always to focus on my photography and improve my skills.
I feel more confident now at using the light, styling the food and editing the photos. Not to mention I'm a much better baker! ;)
They are also a reminder that there is always something more to learn and I should try to be creative and be better, every day, as I grow alongside my blog.
So, I hope you won't mind me sharing the recipe again!
It all starts with an old recipe, passed down by generations, hand-written on a battered book...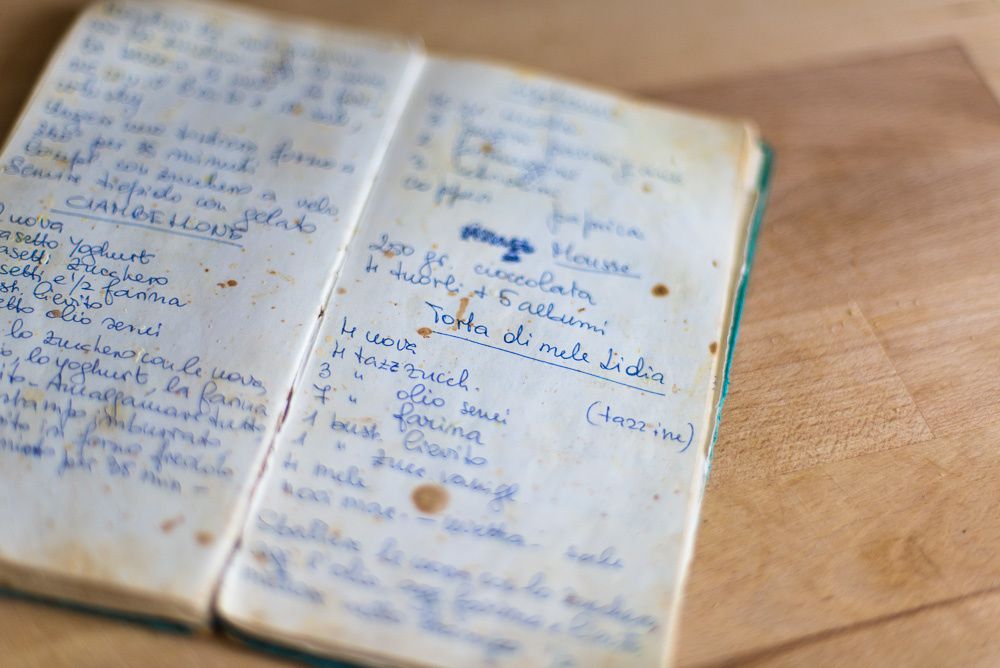 Ingredients*
4 eggs
2 cups of white sugar
1 1/2 cups of sunflower oil
3 cups of plain flour
2 tsp baking powder
4 Russet apples, chopped in thin slices
handful of raisins (or mixed dried fruit), soaked in rum or whisky
walnuts, chopped
Preparation
Soak a handful of raisins overnight with rum or whisky. This will make the cake soft and moist.
Pre-heat the oven to 180 °C.
Peel the apples, slice them finely and put them aside.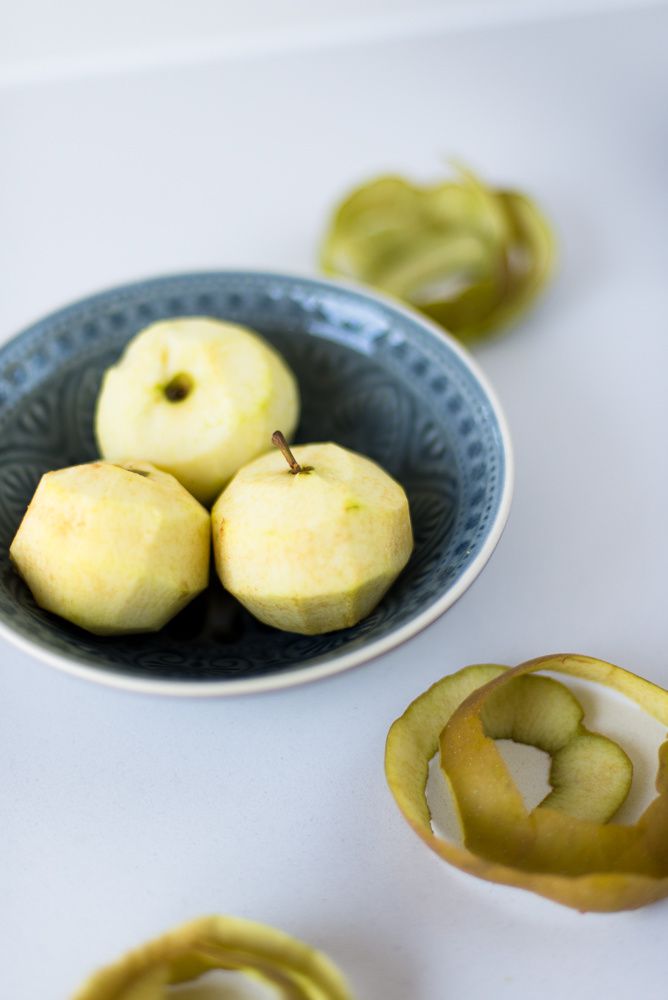 Whisk the eggs and the sugar. Add the sunflower oil, flour and baking powder. Mix the ingredients together; the dough should be quite solid and hard to stir.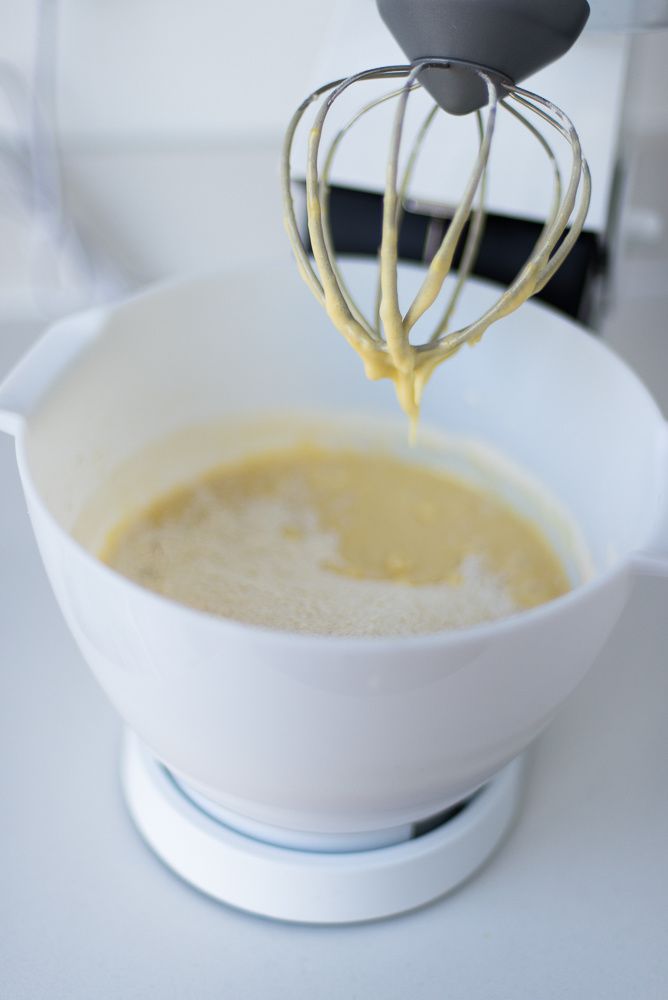 Grease a cake tin with butter, then sprinkle it with flour all over. Remove the flour in excess. Pour half of the cake mix in the tin.
Place the apple slices over the cake. Add the raisins and walnuts.
Pour the other half of the cake mixture over, filling 3/4 of the cake tin.
Bake in the oven for about 45 minutes or one hour (check the cooking with a toothpick).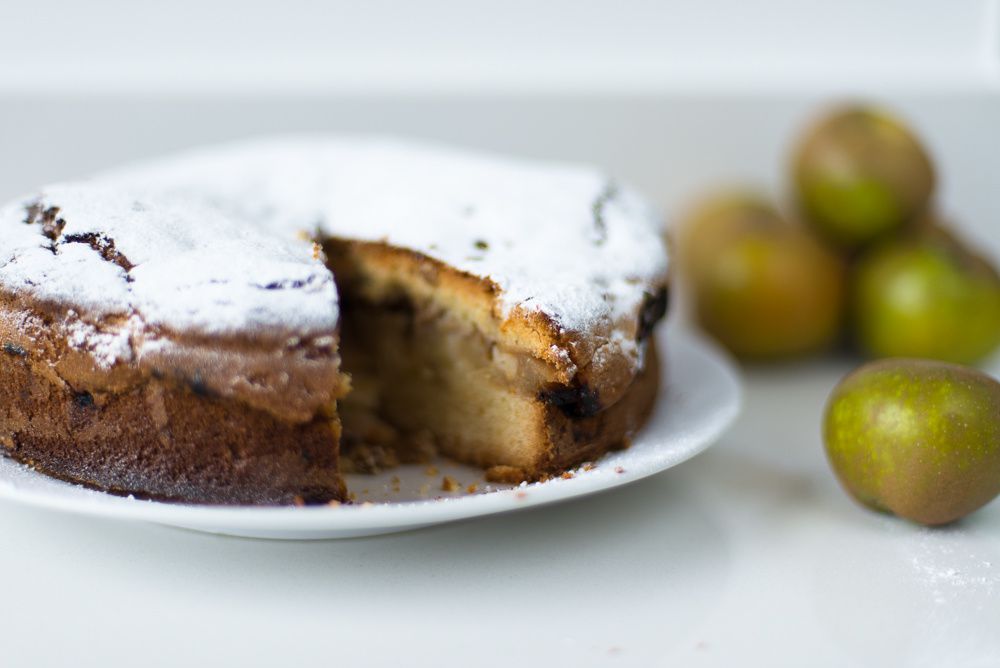 * I have tweaked the measurements slightly compared to the old recipe and replaced cups with half cups.