A Weekend in East Sussex
Posted on
Life's been hectic lately and it doesn't seem likely to slow down. My job takes up most of my week and Mondomulia takes up my evenings and weekends. Then, there's London, a city with so many things to do, see and EAT, that it is almost impossible to stop! Especially now that spring is here, days are longer, spending time at home really feels like a waste.
Last weekend, me and my husband made a last minute decision to escape to the coast for two days. It was so good to get away!
Unfortunately, it didn't start well: we traveled an hour to Gatwick where we had pre-booked a car with Enterprise (rental shops near us are closed on Sundays, so we had to rent from the airport). They refused to give us a car, because we failed a security check when their database did not find our previous home address. Despite showing them a utility bill to prove our current address, we were not allowed to rent a car, and that is despite having been Enterprise customers for years! :( One hour later, we managed to rent a car with Sixt at double the price and our journey finally began!
At that point, we decided to make a detour to Royal Tunbridge Wells, to have lunch at Juliet's.
Juliet's is a lovely café in the high street, which serves breakfast and lunch (according to reviews, the Eggs Benedict are a must), with beautiful looking salads and cakes. We sat outside and busked in the sun, happy to be "on holiday" in the countryside.
We walked through Tunbridge Wells and by the food market at The Pantiles, a Georgian Colonnade with shops (one is a well-stocked cookware store), art galleries and restaurants.
After lunch, coffee and a nice stroll in the town, we were ready to drive to Rye, in East Sussex, where we had booked a room at The Corner House. Thank you Regula (Miss Foodwise) for the rec, this bed & breakfast was charming, beautiful and quiet. It was exactly what we needed to take a break from our busy lives!
We dropped our bags and walked about a mile to Rye city centre and Cinque Port, which used to be by the sea, before the coastline shifted a few miles south.
All the shops in town seem to be of antiques and by 5pm were all closed! We wandered through streets named The Mermaid, The Mint, Wish Ward and by the dry river Breed, before admitting to ourselves that the only place to be on a Saturday afternoon in Rye was a pub! ;)
Rye is one of England's most beautiful medieval villages. You can't help but fall under its spell as you slip and wobble through the cobbled lanes, past mysterious passageways and crooked timber-beamed buildings.
After a pint of local ale and a walk back to the bed & breakfast, we were ready for some food! We asked for advice to Sam at the Corner House and he recommended the nearby Playden Oasts Inn. We walked a few minutes to the restaurant, where we drank more ale and ate an amazing fish & chips: "Cod in our own Beer Batter with Chips & Peas". Followed by delicious Sticky Toffee Pudding.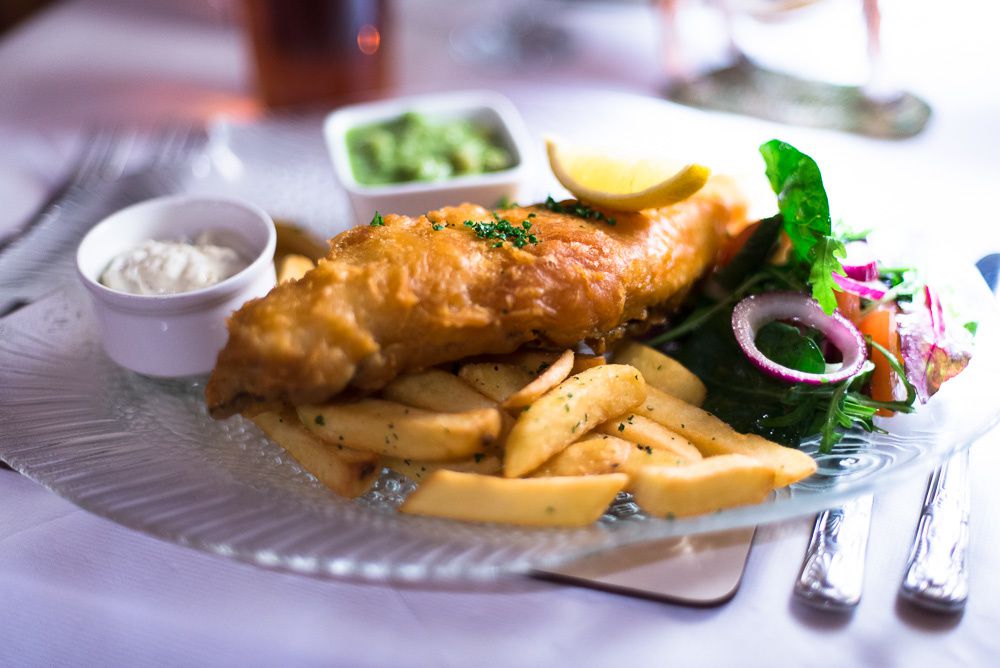 Sunday started in the best way: with sunshine outside the window and Full English breakfast on the plate! :)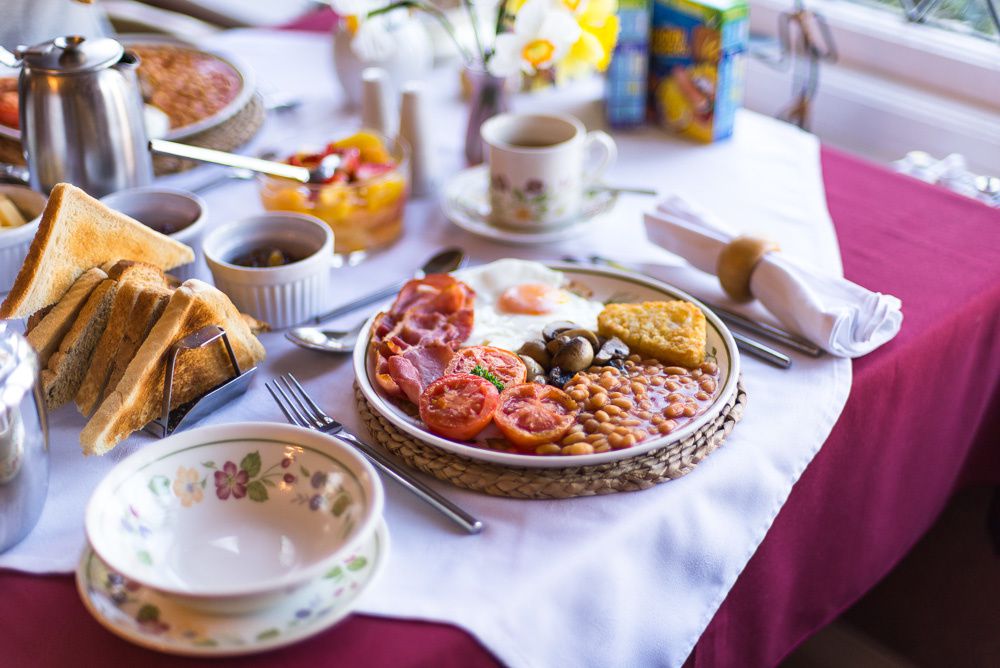 We had planned to do a 8-mile coastal walk, from Pett beach to Hastings, via Fairlight. We started off with the best of our intentions and walked for an hour up the cliff, with beautiful views of the coast.
Soon though the path took us back to the main road, so we decided to take the car and drive to Eastbourne.
I'm glad we did, as Eastbourne is a pretty town by the sea, similar to Brighton with its Victorian architecture and boardwalk, but definitely less touristic and worth visiting.
We ended our mini-holiday eating Spanish churros at the French food market on the Eastbourne promenade (as you do...), before driving back to Gatwick and then getting the train back home.
It was a short but restful getaway and I felt energized by the country walks, the sun and the fresh sea air. I am glad we got the opportunity to discover this beautiful corner of England!